Historic California Posts, Camps, Stations, and Airfields

Castle Air Force Base Radio Beacon Annex
The former Castle Radio Beacon Annex was located approximately 14 miles south of Merced, in Merced County, California.
The total acreage was 1.03 acres acquired by Memorandum of Understanding dated 15 March 1954, and by Supplemental Agreement dated 5 May 1954.
Castle Radio Beacon Annex was also known as Merced Homing Beacon Annex. It was utilized by the Department of the Air Force for a Homing Beacon Facility at Castle Air Force Base, California.
Improvements to the site were two towers equipped with one stationary red warning light, one building housing generator equipment with an underground diesel tank, a grave; road, and 900 LF of fence. The area was only under DoD control at the time of DoD use. 4. The MOU for the 1.03 acres was terminated by letter dated 2 Aug 1961. According to paragraph 8 of the MOU, upon cessation of use and need by the Air Force the agreement would be terminated and existing improvements turned over to the USFWS. The USFWS currently retains ownership of this property.
Real Estate Map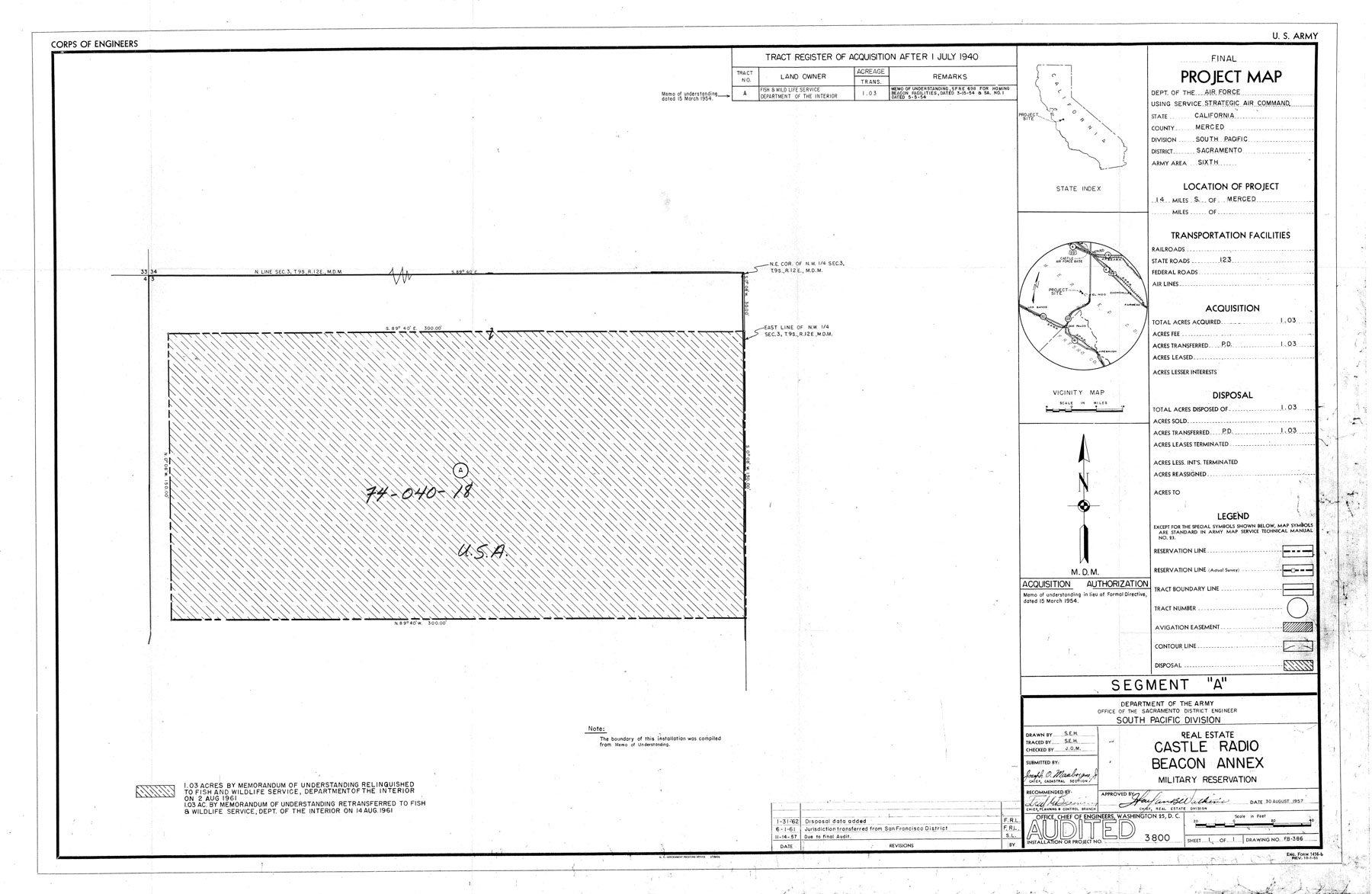 Search our Site!

View My Stats

Visitors since 8 December 1998
Questions and comments concerning this site should be directed to the Webmaster
Updated 23 June 2017