Historic California Posts, Camps, Stations, and Airfields

Castle Air Force Terminal VHF Omni Range Annex
The Site was acquired 12 February 1952 in order to establish a TVOR for the nearby Castle Air Force Base (AFB). A TVOR facility is a ground based electronic aide to navigation transmitting VHF navigation signals, 360 degrees in azimuth, oriented from magnetic north.
The Site consisted of a 1.0 acre parcel that was lease for purely military purposes with 340.11 acres in restricted use and power line easements, and for a joint use access road. Research has determined that a 500-gallon UST had been installed at the Site. A building list, compiled from a Schedule A-Supplement to Report of Excess Real Property date 1968 (Appendix C) is presented in Table 3 2. Research did not produce a Site map for former Castle TVOR Annex.
In May 1966, the U.S. Air Force entered into an agreement with the FAA for that agency to operate the TVOR facility. Effective 1 July 1968, the Site was formally transferred from the U.S. Air Force to the FAA to continue to operate the Site as the El Nido VOR/DME.

Real Estate Map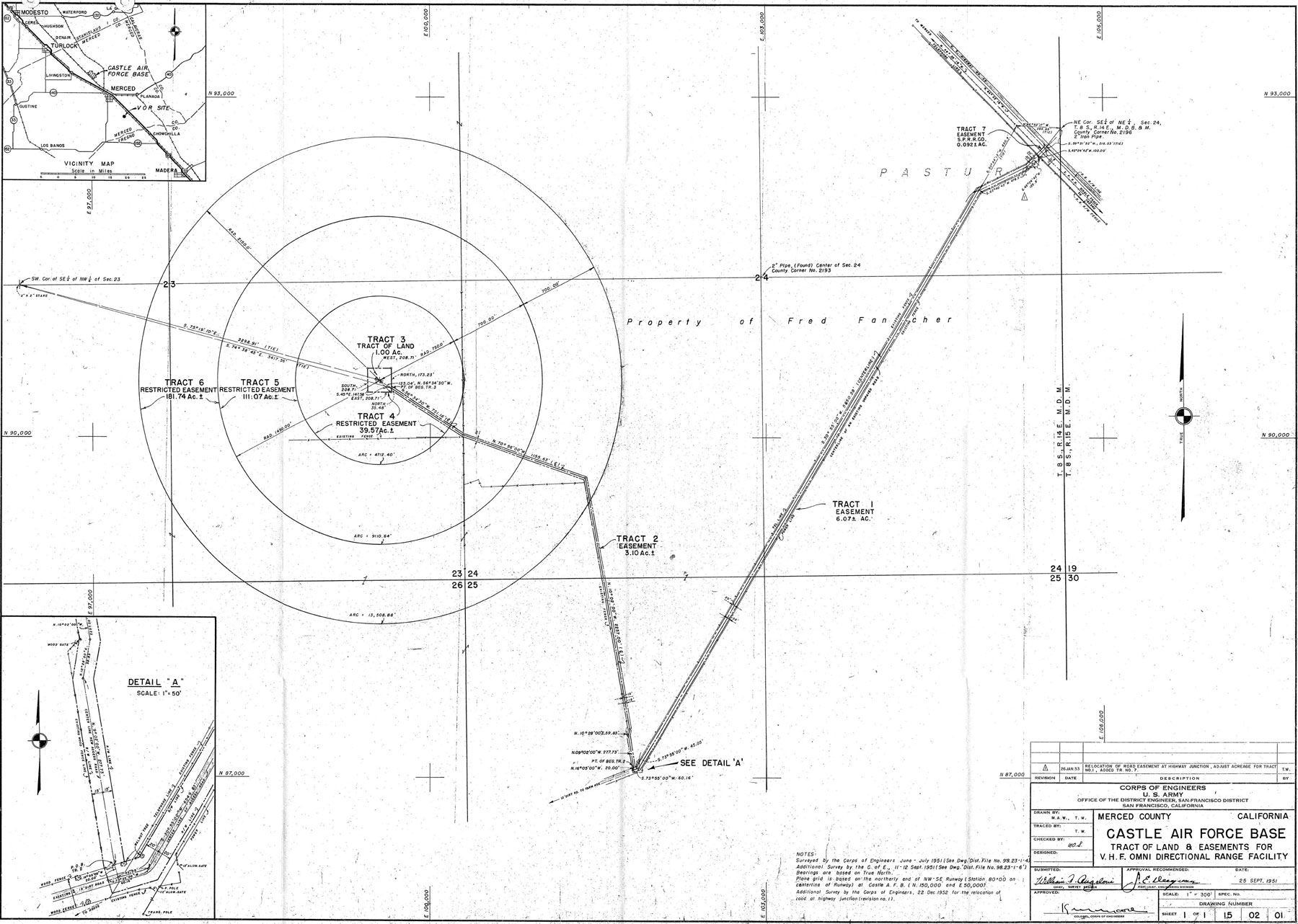 Search our Site!

View My Stats

Visitors since 8 December 1998
Questions and comments concerning this site should be directed to the Webmaster
Updated 23 June 2017