Historic California Posts, Camps, Stations, and Airfields

Conners Auxiliary Field

US Army Corps of Engineers Los Angeles District History
Site Name: Also known as Taft Auxiliary Field, Kern Field, Garner Auxiliary #2, Conners; Gardner #2; Conners Auxiliary #2; U.S. Auxiliary Landing Field Connors; Gardner Field Satellite at Conners.
Location: Gardner Auxiliary Field, Conners, is located in southern Kern County approximately 18 miles northeast of the City of Taft and 12 miles south of the City of Bakersfield.
Site History: The Army acquired the subject site by lease No. W-868-2316 from Kern County Land Company on 3 January 1942. The 250-acres site was used as an auxiliary landing field for the basic training of pilots based at Gardner Field. It was one of five auxiliary landing fields associated with Gardner Field. Other than information from the lease, there is scant anecdotal or other written information about the site. There is no evidence that any improvements were made to the site. All persons familiar with military activities in Kern County during World War II stated that no ammunition or ordnance was ever stored or used at auxiliary fields.
The Army disposed of the subject site by termination of lease in October 1950 according to a list obtained from the Air Force Real Estate Agency, Bolling Air Force Base. No other details of the disposal were found. The site is currently privately owned and under cultivation.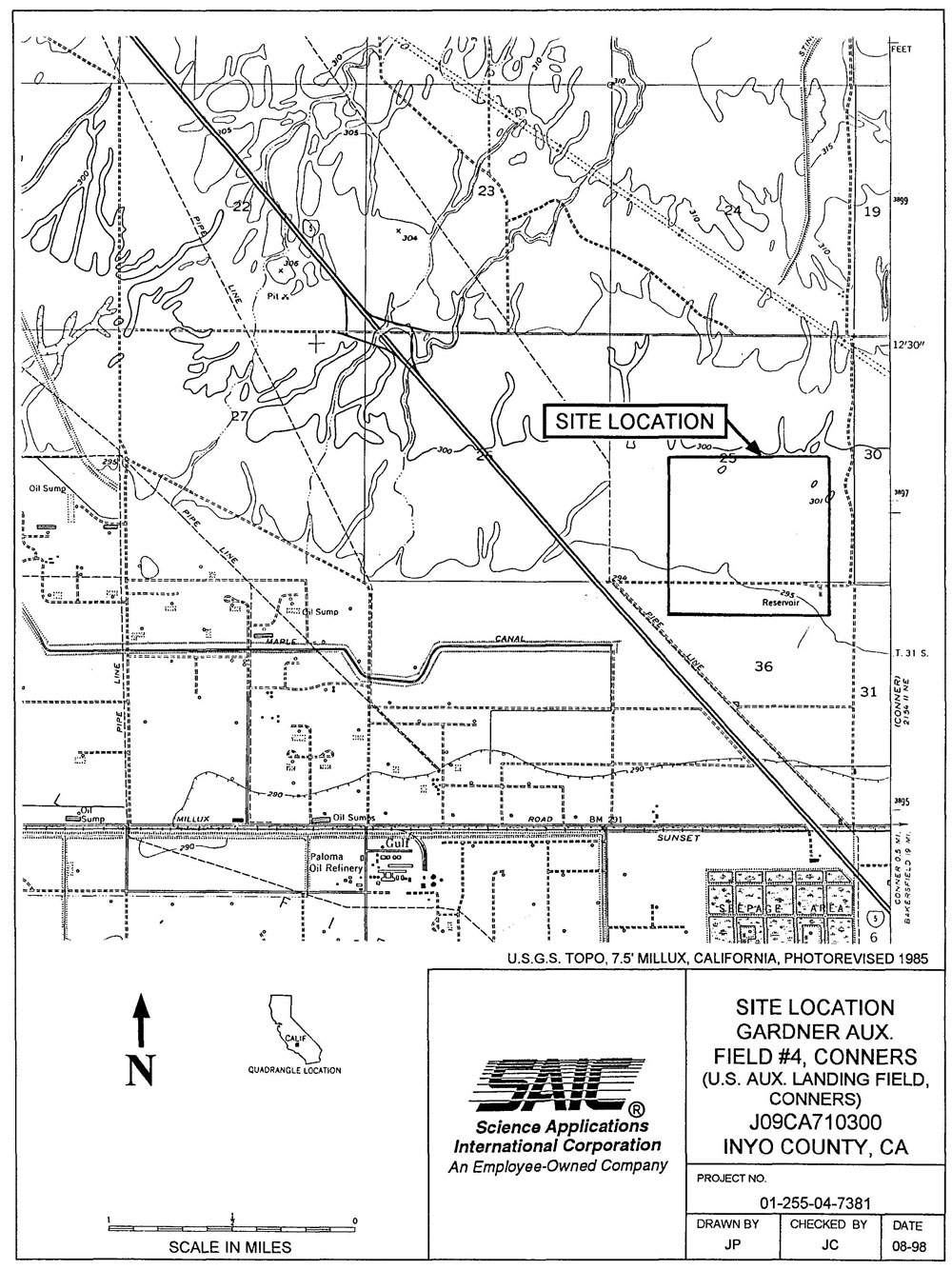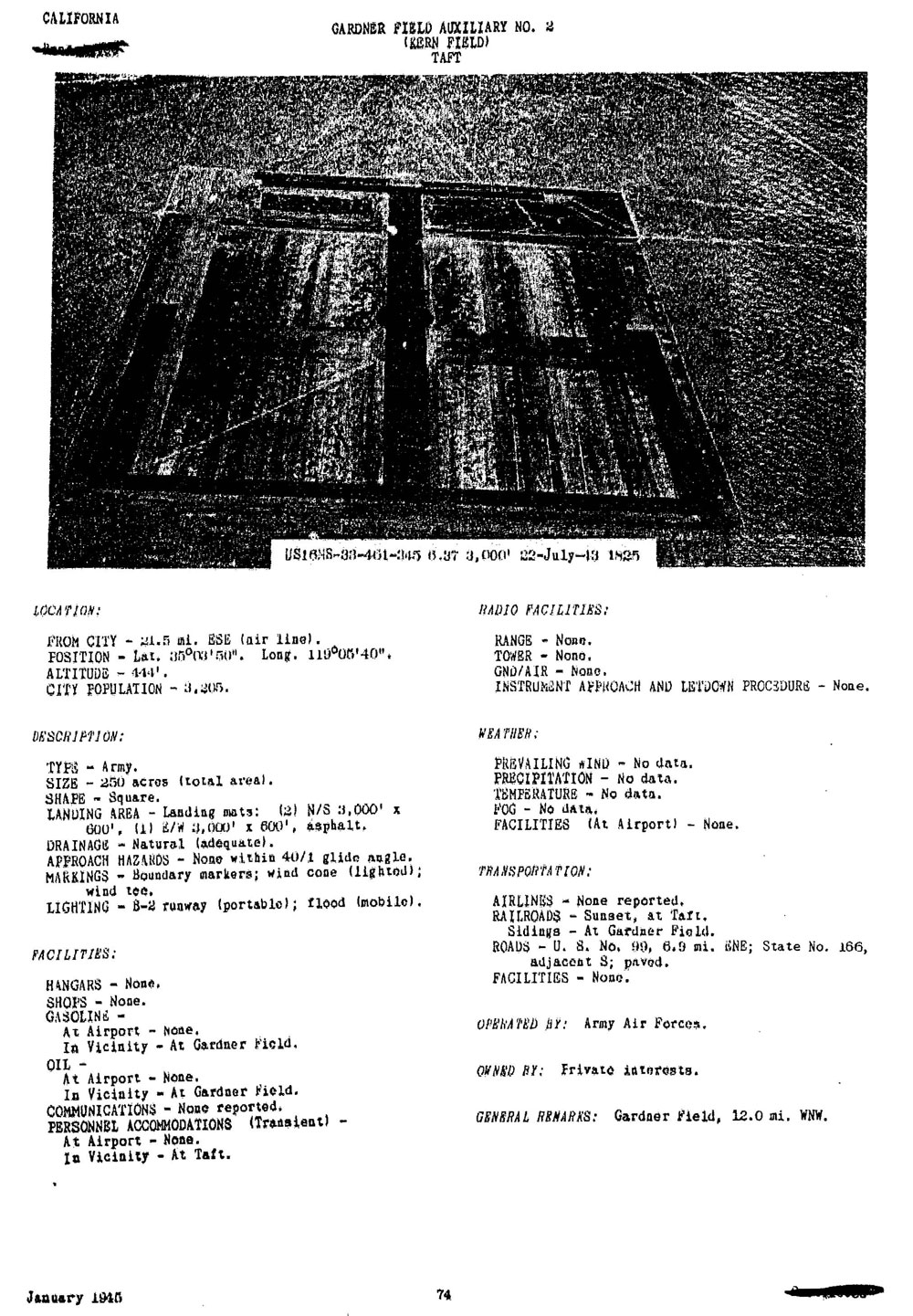 Improved picture for above.




Extract, War Department Inventory of Owned, Sponsored and Leased Facilities, December 1945
Capacity:

Enlisted:

Permanent:
Mobilization (Quartermaster Corps 700-Series or Corps of Engineers 800-Series):
Theater of Operations:
Hutments:
Tents:
Total:

Officers:
Station Hospital:

Acreage

Owned:
Leases: 250 acres
Total: 250 acres

Storage:
Cost to Government Since 1 July 1940:

Land:
Construction: $72,186.00
Total: $72,186.00

Remarks: Inactive
Search our Site!

View My Stats

Visitors since 8 December 1998
Questions and comments concerning this site should be directed to the Webmaster
Updated 23 June 2017