Historic California Posts, Camps, Stations and Airfields

Dos Palos Radar Site F-83
The 15 acre site was leased (W-04-193-ENG-3809) from Ralph, Marie and Lawrence Painter of Fresno County by the War Department on 13 November 1943 for the duration of World War II plus 6 months. It was used by the Army Air Forces as a radar station. The site was equipped with either a SCR-516 or SCR-527 radar set. According to the history of the 656th Signal Aircraft Warning Company on file at the Air Force Historical Research Agency located at Maxwell AFB, Alabama staes that one of its Ground Control Intercept (CGI) platoons operated from this site.
The site was declared surplus on 4 December 1945. In the 20 March 1946 document title "Detailed Plan for the Retrenchment of Fourth Air Force Control Group Installation", the Chief, Control Group Division, Fourth Air Force recommended that this site be removed and the lease was terminated on 31 January 1947. No one remembers the use of the site or any structures built there. The property is now privately owned agricultural land planted in row crops. No trace of any World War II military history is apparent.
Corps of Engineers Real Estate Map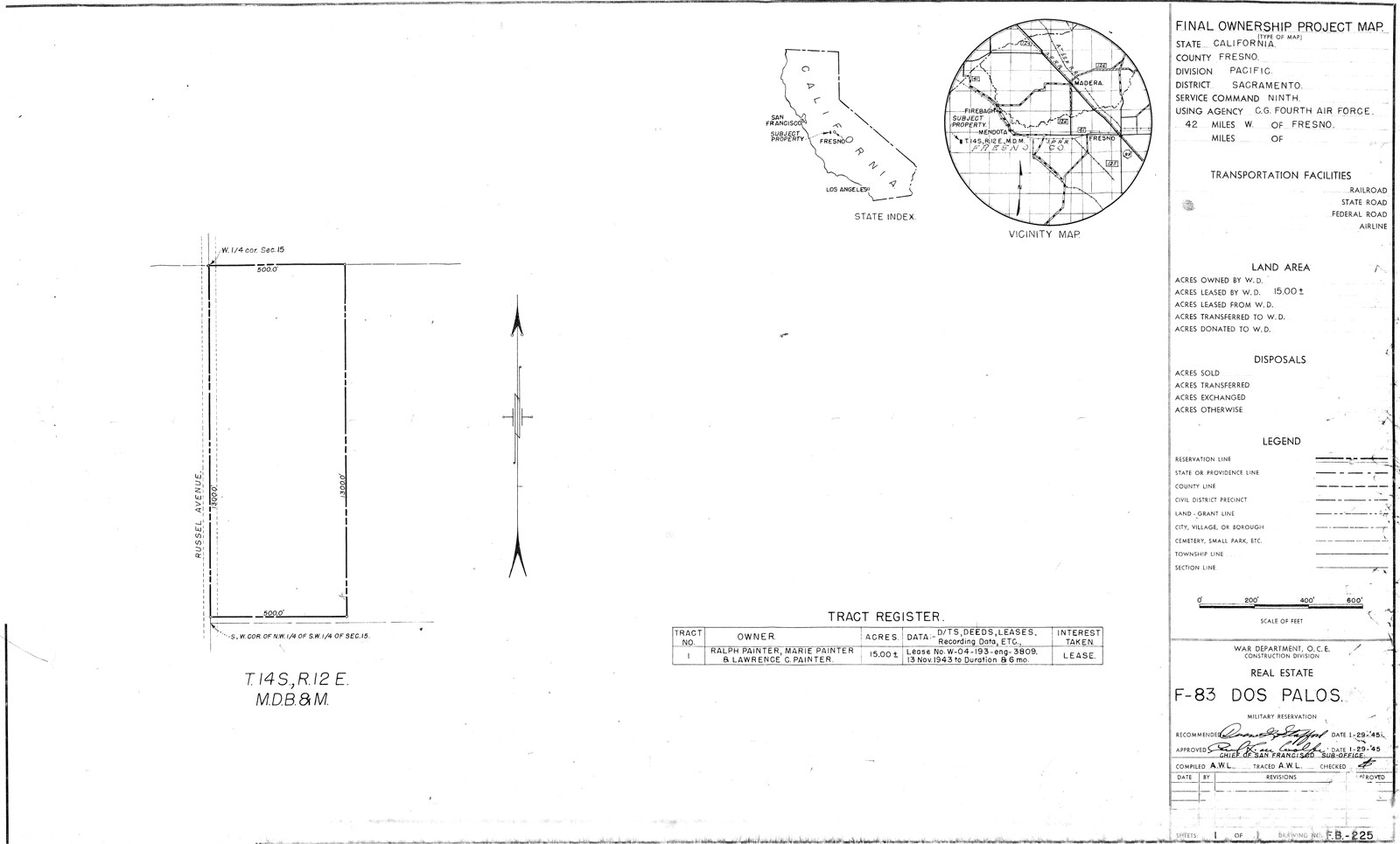 Search our Site!
Questions and comments concerning this site should be directed to the Webmaster
Updated 8 February 2016