Historic California Posts, Camps, Stations, and Airfields

Bluff Cove Fire Control Site No. 2
US Army Corps of Engineers History
The site identified as the former Fire Control Site #2, Bluff Cove was used by the U.S. Army during the early 1940's. The site is located within the City of Palos Verdes Estates overlooking the Bluff Cove shore of the Pacific Ocean.
A total of 10.22 acres were acquired by lease except for 0.24 acre which acquired by lesser interests from the City of Palos Verdes Estates; the latter completed on 23 December 1941.
The site was used as a fire control station as part of the Harbor Defenses of Los Angeles. Specifically, this site provided fire control data for:
The Army of the United States Station List: 7 April 1945; indicated that the 522nd Coast Artillery Battalion (Harbor Defense) less Batteries A, B and C, garrisoned this site.
The lease was terminated in several actions dating from 28 December 1945 through 12 August 1954. The hillside property, which is part of block 1555, includes a microwave antenna and is currently owned by the City of Palos Verdes Estates. The remainder of the property is owned by private individuals.
Report of Completed Works - Seacoast Fortifications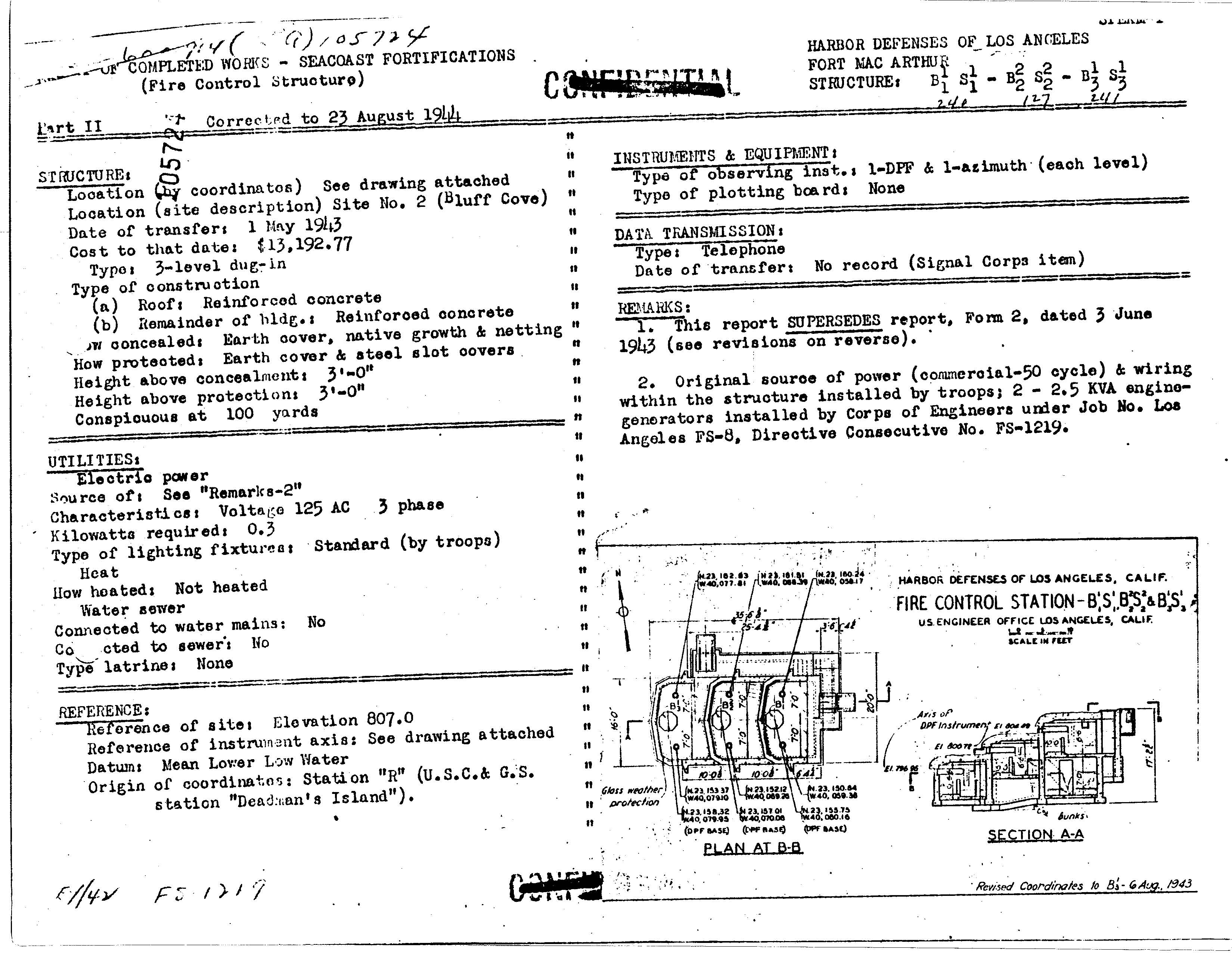 Site Map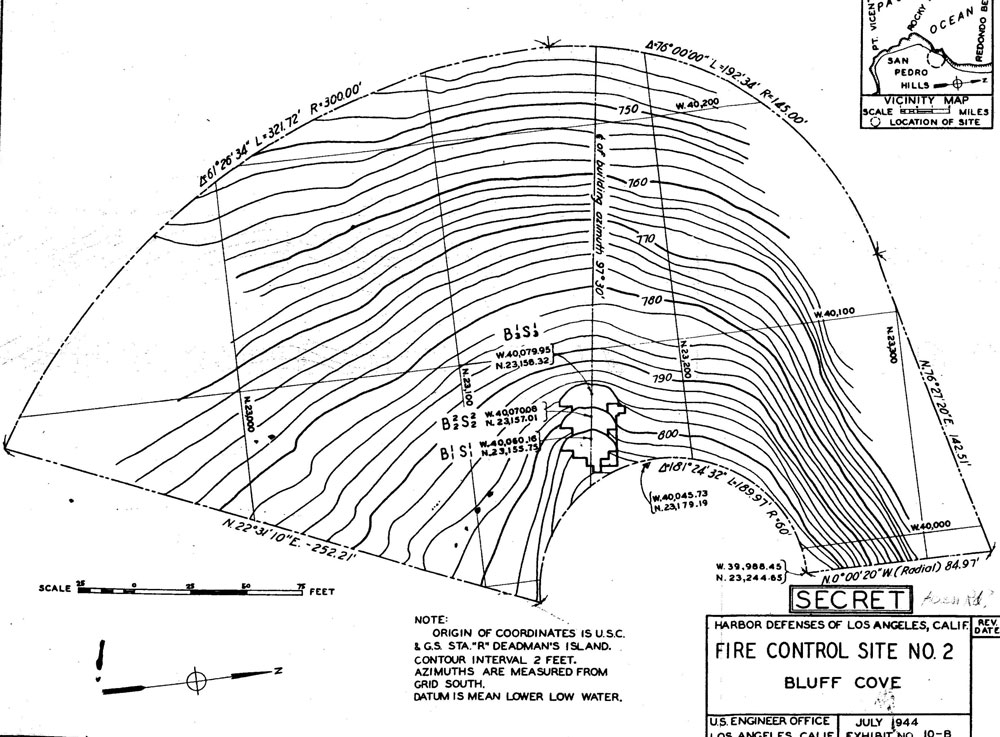 Search our Site!
Questions and comments concerning this site should be directed to the Webmaster
Updated 25 April 2016