Californians and the Military

Pedro Fages
Military Governor of Alta California, 1770-1774 and 1782-1791

By Michael R. Hardwick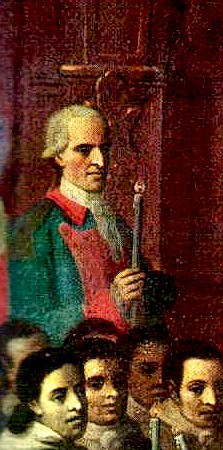 Pedro Fages, a native of Catalonia, was promoted to lieutenant in 1767, placing him second in command of the newly formed Free Company of Catalonian volunteers at the age of 33. Fages left Cádiz, Spain, in 1767 to fight Indians in Sonora. After making several sallies into the Sonoran wasteland, he was ordered by Galvez to head up the sea wing of the Portolá expedition in 1769. Enduring a harrowing experience at sea on the San Carlos, Fages arrived in San Diego after suffering 110 days of deprivation with his scurvy-ridden personnel. In 1769 he accompanied the 1st land expedition from San Diego to Monterey. When Portolá left Monterey, Fages assumed command as governor from 1770-1774.
Pedro Fages gained the nickname, "El Oso" in 1772 while hunting bears for meat at San Luis Obispo. Fernando Rivera y Moncada replaced Fages as governor in 1774.
In 1777 Fages was ordered to the Sonoran frontier again to fight Apaches. He was promoted to Lt. Colonel while on the frontier and became Governor of California again in 1782 replacing Phlipe de Neve. Fages moved his family to Monterey, Alta California in 1783. He became a full Colonel in 1789. After giving up his office as governor in 1791, Fages moved back to Mexico and died there after 1794.
Fages was industrious, energetic, a rugged frontiersman and explorer. He was skilful as a hunter and a dashing horseman. Fond of children, they would crowd round him and rarely failed to find his pockets stored with dulces (sweets). He was of fair education and executive abilities; hot-tempered and inclined to storm over trifles, always ready to quarrel with anybody from his wife to the padre presidente. He was kind-hearted and thoroughly devoted to royal service attending to every petty detail of his official duty along with his house, his horse, and above all his garden in Monterey.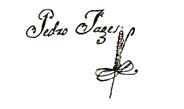 Search our Site!
Questions and comments concerning this site should be directed to the Webmaster
Updated 8 February 2016