Historic California Posts, Camps, Stations and Airfields

Huron Auxiliary Field

(Lemoore Auxiliary Field No. 2)

Aerial photograph of the site of the Huron Auxiliary Field, circa 2005
LOCATION: The site is located approximately 2.5 miles northeast of Huron, Fresno County, California.
SITE HISTORY: Huron Auxiliary Field No. 2 was used by the Army Air Forces Western Flying Training Command and also for Lemoore Basic Flying School. It was used by the 4th Air Force. Site improvements included the grading and oiling of 199.7 acres; installation of 13,685 linear feet of fencing; erection of an airfield headquarters building, crash truck shelter, stage house, and latrine.
The War Department placed the property in a category of surplus effective 15 October 1944. There were no restrictions, conditions, restoration, or recapture clauses indicated. The property was reported as excess to the War Assets Administration (WAA) on 10 February 1945. The WAA assumed accountability for the property on 10 October 1947. Title to 350.80 acres was revested in former owner by Order of the District Court on 6 April 1948. The land is currently used for agricultural
purposes.
Corps of Engineers Real Estate Maps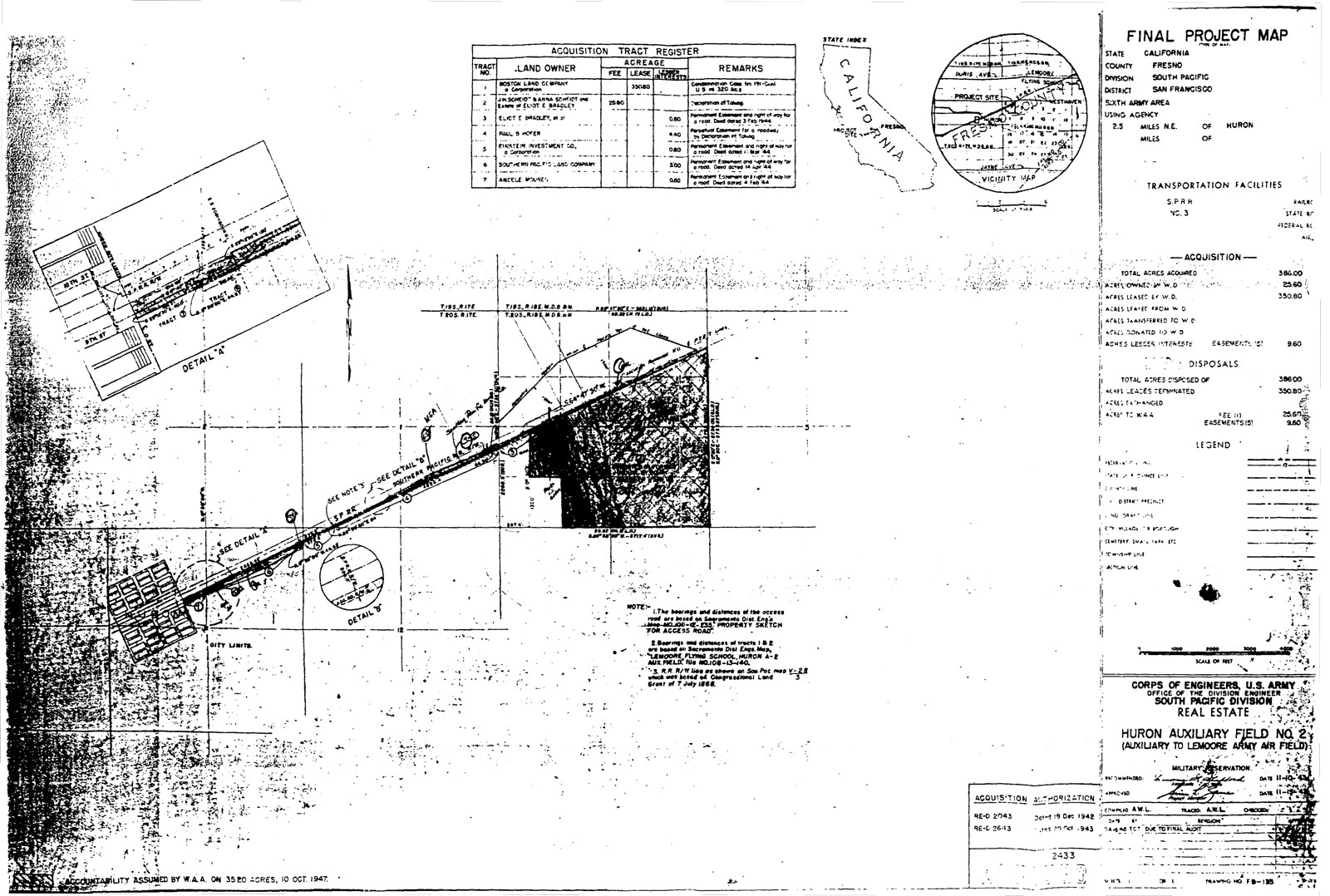 Source: US Army Corps of Engineers, Sacramento District
Search our Site!
Questions and comments concerning this site should be directed to the Webmaster
Updated 8 February 2016