Historic California Posts, Camps, Stations and Airfields

Kingsbury Auxiliary Field

Kingsbury Auxiliary Field, circa 1943
SITE NAME: The site, Kingdon Airpark, was formerly known as Kingsbury Auxiliary Field No 1. Other names for the site include: Stockton Auxiliary Field A-2 Kingsbury; Stockton Auxiliary Landing Field; Stockton Flying School Kingsbury A-1 Auxiliary Field; Stockton Airbase Auxiliary Field (Kingsbury); and Kingsbury Auxiliary Army Airfield.
LOCATION: The site is located in San Joaquin County, approximately 18 miles northeast of the city of Stockton, California.
SITE HISTORY: On 15 February 1943, the U.S. Government acquired 200 acres by lease and 20 acres by condemnation to construct Kingsbury Auxiliary Field. The 220-acre site was used by the Army Air Force as an auxiliary landing field to Stockton Field.
Improvements to the site include: runway, taxi-strip, and hangar. The city of Lodi used the site as an airfield between July 1946, and November 1946. On 20 November 1946, the 220-acre site was turned over to the the War Assets Administration. Records do not indicate if restoration was required
To day it is a private general aviation airport known as Kingdon Airpark.
Kingsbury Auxiliary Field, circa 2002
Extract, December 1945 Army Air Forces Airfield Directory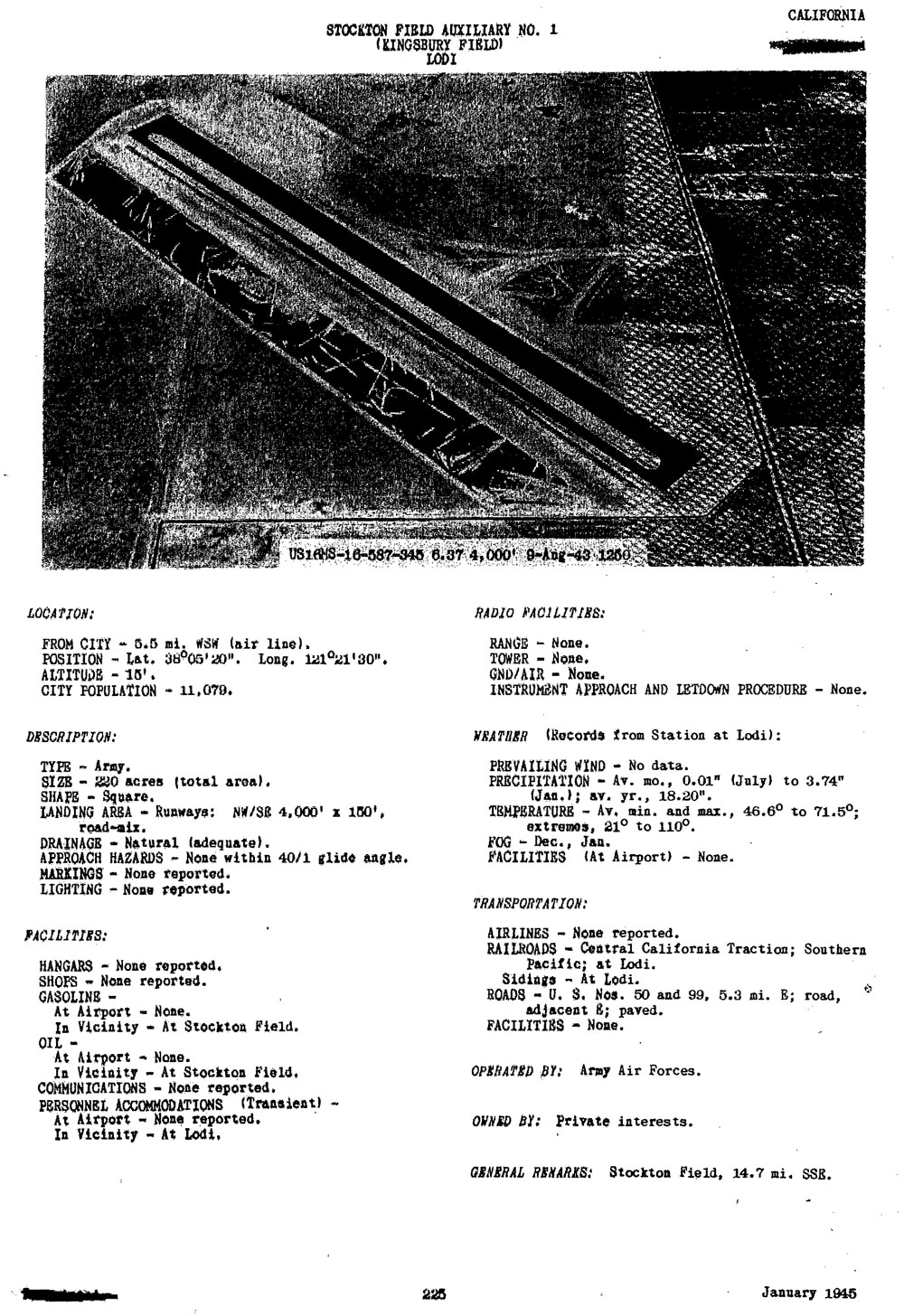 Corps of Engineers Real Estate Map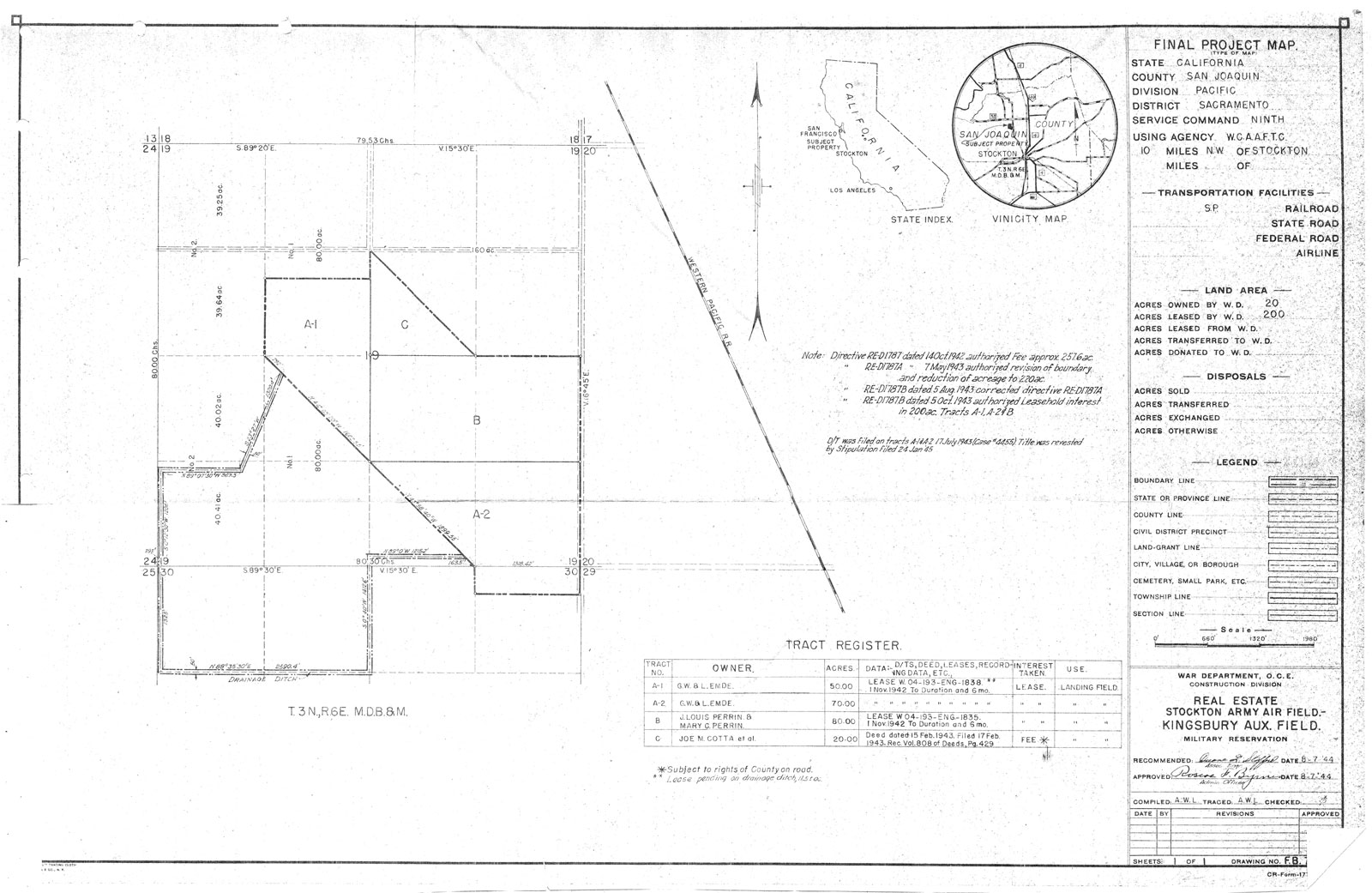 Source: US Army Corps of Engineers, Sacramento District

Search our Site!
Questions and comments concerning this site should be directed to the Webmaster
Updated 8 February 2016