Historic California Posts, Camps, Stations and Airfields

New Jerusalem Auxiliary Field

Former New Jerusalum Auxiliary Field circa 2004
US Army Corps of Engineers, Sacramento District History (2007)
The Army Air Forces established the New Jerusalem Auxiliary Field as an auxiliary airfield for its Advanced Flying School at Stockton Field. The property was acquired on 14 May 1942 Federal condemnation proceedings against the Tracy Land and Water Company. Two parallel runways with taxiways were the only improvements built by the Corps of Engineers. There were no buildings, fueling systems or other infrastructure built at the Site.
The Site provided Stockton Field an offsite training area for pilots undergoing advanced, multi-engine aircraft training. With two parallel runways, multiple aircraft could practice landings and takeoffs without interfering with normal flight operations at Stockton Field. The Site also was available for emergency landings by transient aircraft.
On 1 November 1946 the War Assets Administration assumed control of the Site in order to dispose of it for the U.S. Army. On 14 June 1948, the Site was quitclaimed to the City of Tracy.

The site continues to be a municipal airport for the City of Tracy.
Extract, US Army Air Forces Directory of Air Fields (January 1945)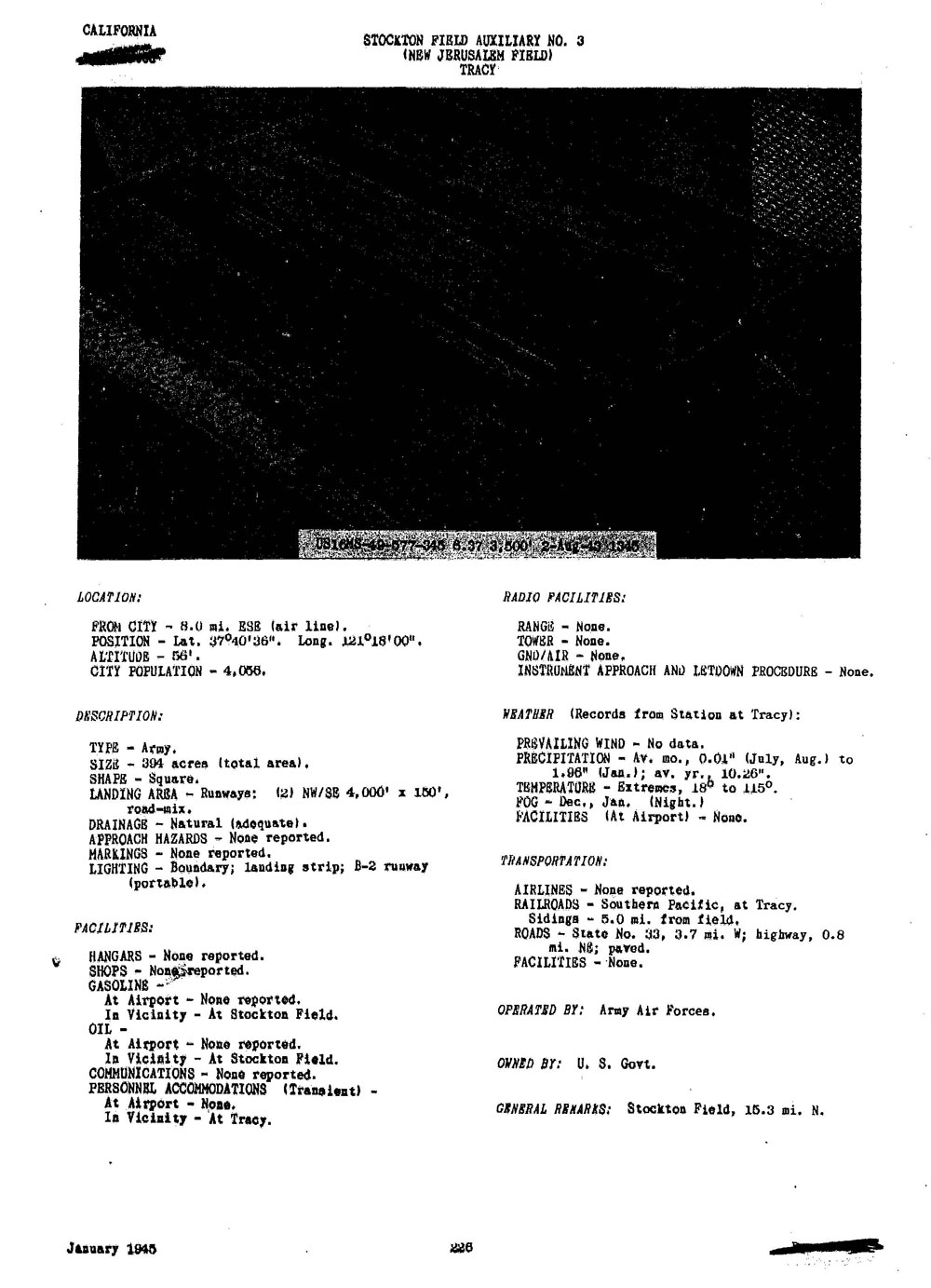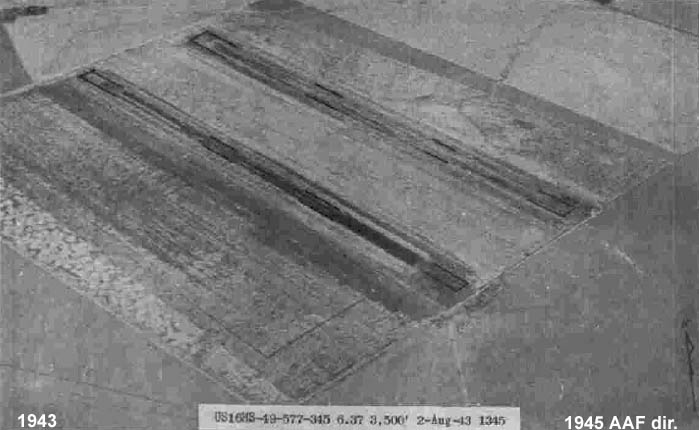 Search our Site!
Questions and comments concerning this site should be directed to the Webmaster
Updated 8 February 2016