Historic California Posts, Camps, Stations and Airfields

West Auxiliary Field No. 5
History by Dan Sebby, Military Historian, California Military Department
The history of the Site began on 4 February 1943 when the War Department acquired 522.32 acres of farmland to build an auxiliary airfield in support of pilot training activities at Lemoore Army Air Field. The Site provided a location for emergency landings by aviation cadets and any other transient aircraft in the area. The Site also provided an off-site training location for the Army Air Forces Basic Flying School at Lemoore Army Air Field.
WAA records indicate that the infrastructure at the Site consisted of a 3,000-foot square asphalt landing mat with a control tower, stage house, crash truck shelter, and latrine building. No evidence of fueling systems, tanks, ammunition storage, or maintenance facilities was located during research.
On 1 June 1944, pilot training at Lemoore Army Air Field ended which resulted in reduced use of the Site. On 7 February 1945, the War Department deactivated the Site and declared it surplus to its needs. On 20 September 1946, control of the Site was transferred to the WAA. The WAA in turn transferred the Site to the Federal Land Bank of Berkeley for final disposal actions on 12 September 1947.

After disposal by the Federal government, the Site was restored to farming land. All improvements made by the U.S. Government were removed by subsequent owners of the property. It is now an almond orchard and cotton fields.
Site and Real Estate Maps Click image for larger more detailed images.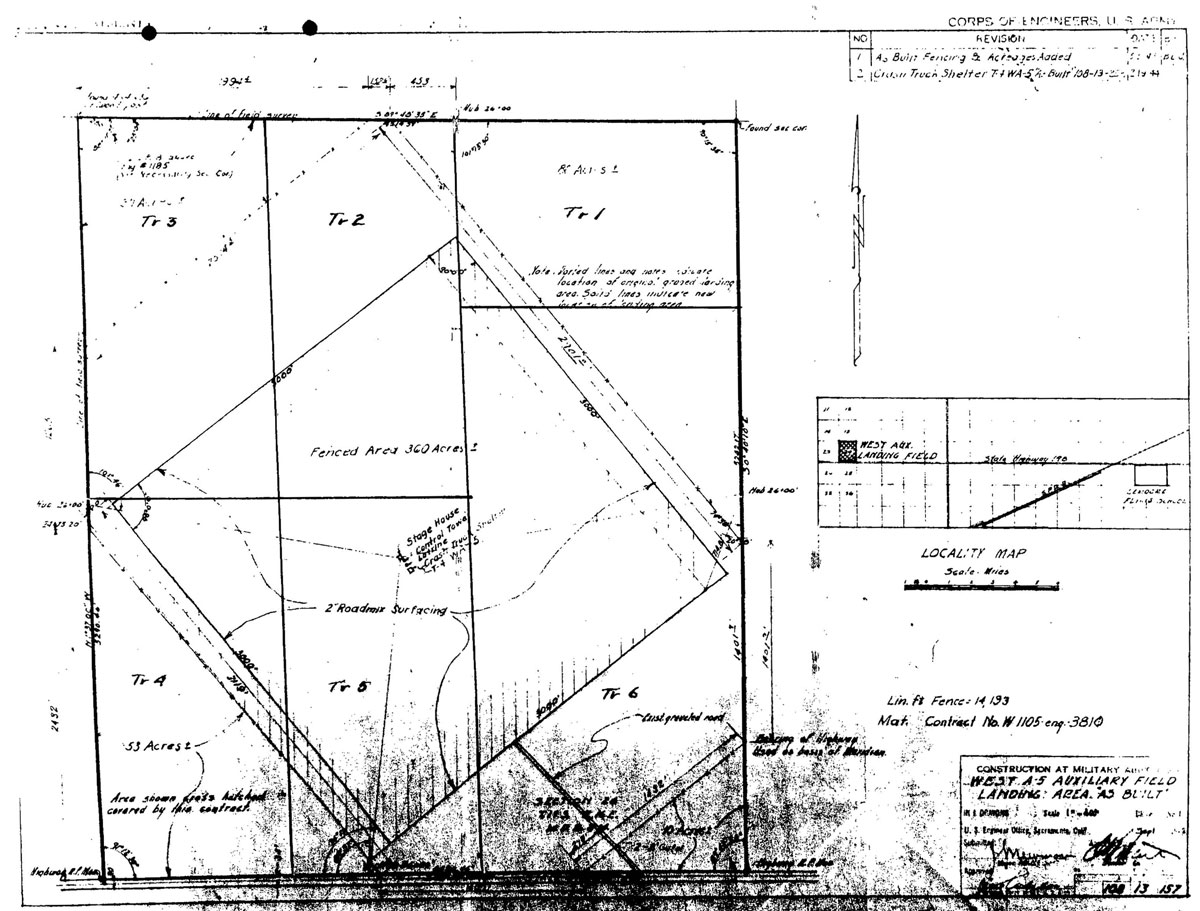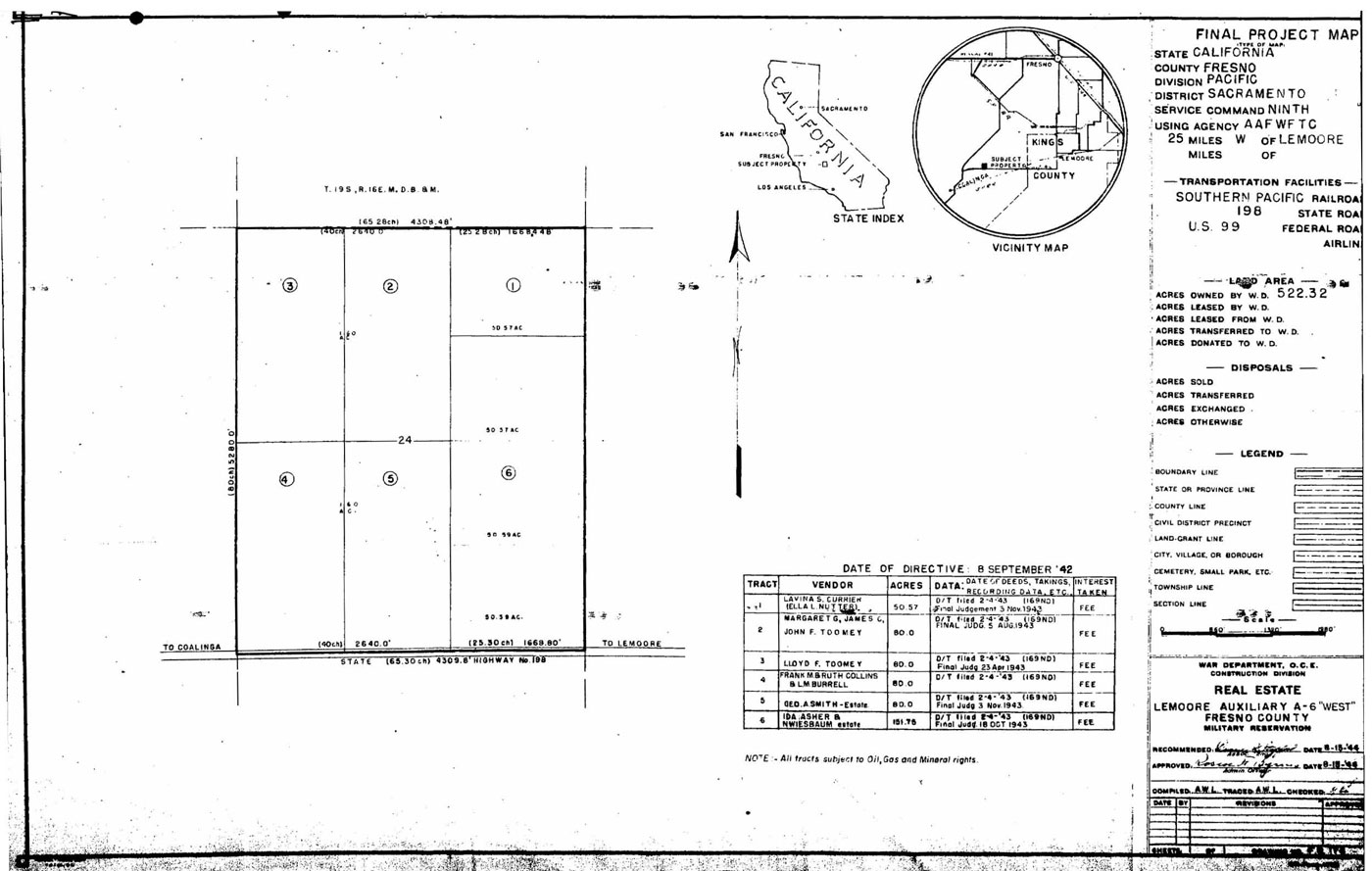 Search our Site!
Questions and comments concerning this site should be directed to the Webmaster
Updated 8 February 2016