Historic California Posts, Camps, Stations and Airfields

Willows Municipal Airport

(Glenn County Airport, Willows Auxiliary Field)
US Army Corps of Engineers District

Sacramento District, US Army Corps of Engineers
Location: The airport is located approximately one mile west of Willows in Glenn County, California.
Site History: The War Department acquired 318.20 acres by a lease (numbers W 868-ENG-2344 and W2972-ENG-1045) with Glenn County, California, in 1942. The site was used as an auxiliary airfield for Chico Army Air Field. The only improvement to the site was the asphalt runway. The
Fourth Air Force declared the field excess to its needs on 24 July 1944. The lease was terminated 11 June 1945.
The 318.20 acres are now owned by various public and private entities.
Extract US Army Air Forces Directory of Airfields (January 1945)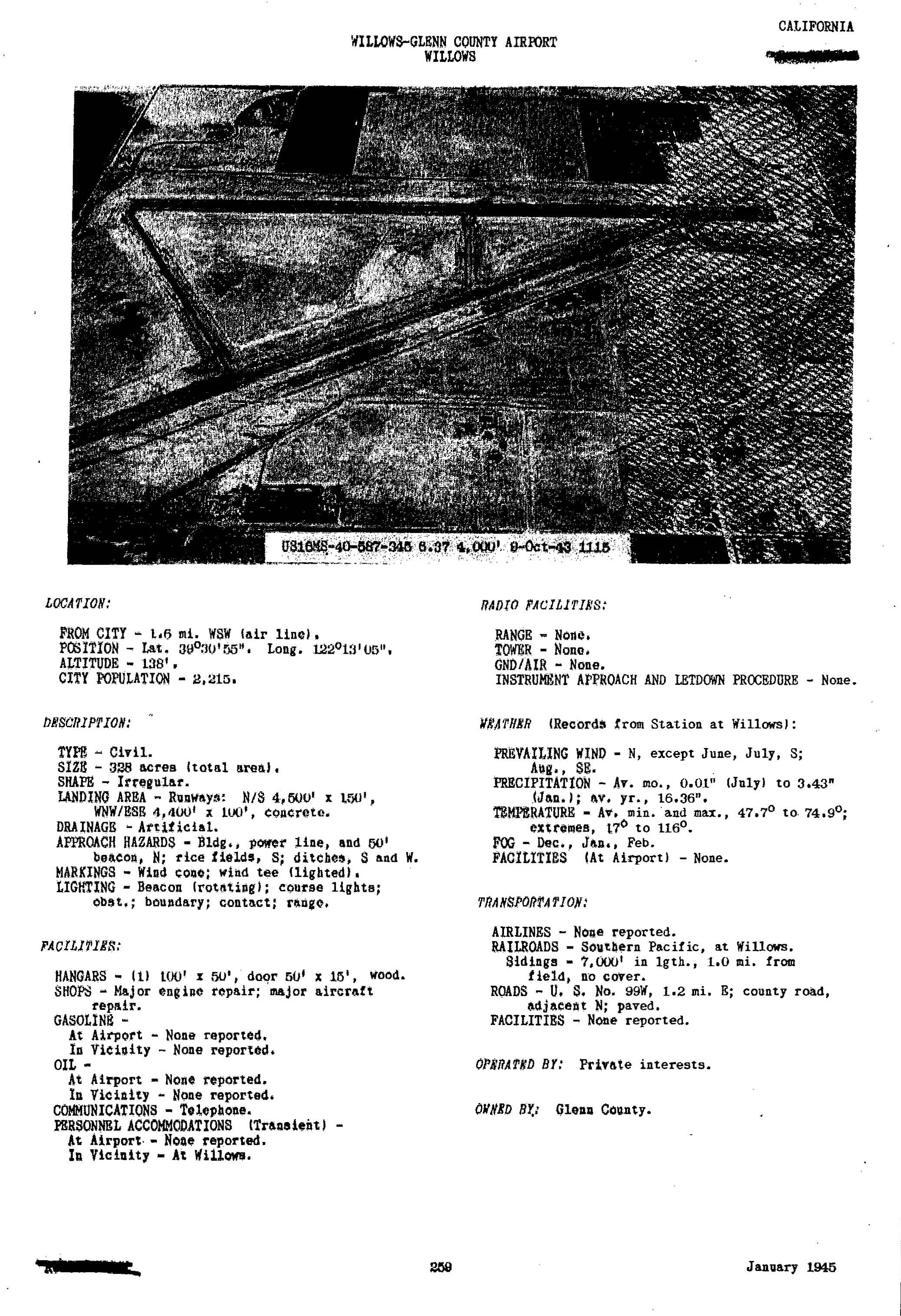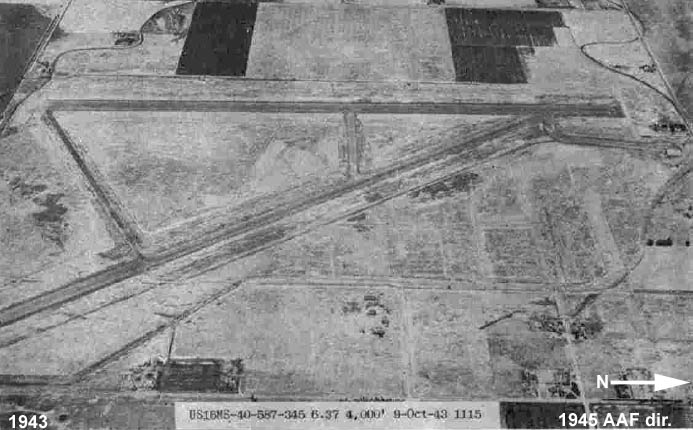 US Army Corps of Engineers Real Estate Map
Extract, War Department Inventory of Owned, Sponsored and Leased Facilities, December 1945
Capacity:

Enlisted:

Permanent:
Mobilization (Quartermaster Corps 700-Series or Corps of Engineers 800-Series):
Theater of Operations:
Hutments:
Tents:
Total:

Officers:
Station Hospital:

Acreage

Owned:
Leases: 318
Total: 318

Storage:
Cost to Government Since 1 July 1940:

Land:
Construction:
Total:

Remarks: Declaired surplus on 25 January 1945.
Search our Site!
Questions and comments concerning this site should be directed to the Webmaster
Updated 9 March 2016